This article was originally published here by Digital Earth Africa.
How is Earth Observations (EO) supporting Tanzania to make data driven decisions on conserving the biodiversity of mangroves in Zanzibar?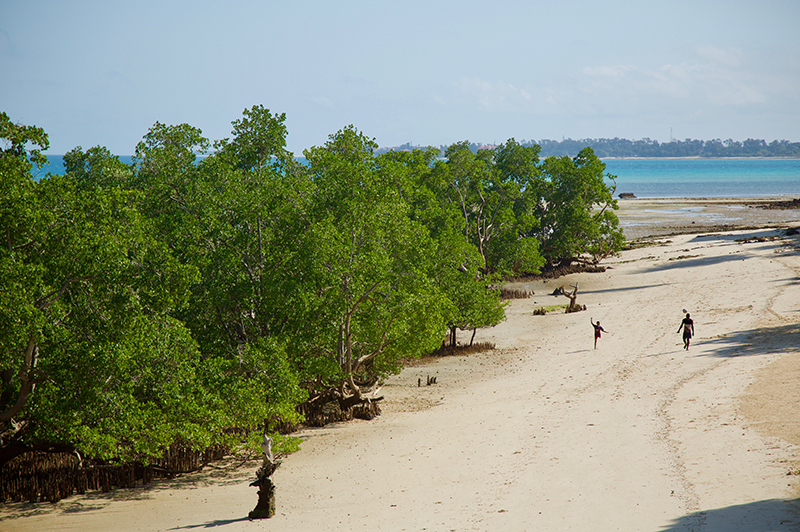 Mangrove forests are amongst the most productive ecosystems on Earth. They provide essential habitats for thousands of species, and play a key role in human sustainability. In Zanzibar, Tanzania, the local communities rely on mangroves to stabilise the shorelines, protect the land and people from natural disasters and to provide habitats for marine life. Sadly, these mangrove habitats are regressing at an alarming rate. Coastal erosion, rising sea levels and human activity have not only contributed to the degradation of mangroves on the Island, but have led to loss of suitable fish along the shoreline. UN Sustainable Development Goal (SDG) 14.5 endeavours to conserve these important coastal and marine areas, and the Tanzanian government has been taking protective measures to help achieve this target.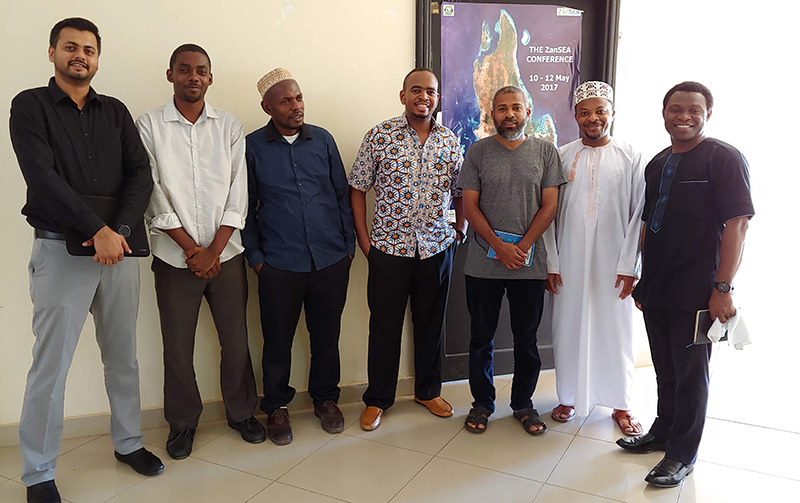 To provide advice on resilience and protection plans for mangroves in the area, the State University of Zanzibar (SUZA) is now using Digital Earth Africa (DE Africa) analysis ready satellite data to produce time series for effective analysis. Dr Zakaria Khamis and Ms Khairiya Masoud from the Tropical Research Centre for Oceanography, Environment and Natural Resources of SUZA adopted the use of Earth observations (EO) time series for preliminary analysis in support of coastal management as a participants in the Africa Regional Data Cube (ARDC) led by the Global Partnership for Sustainable Development Data (GPSDD). They are now among the advanced users transitioned to DE Africa's continental-wide infrastructure. 
Importantly, the analysis that can be performed using DE Africa is comparable with the Global Mangrove Watch (GMW), an initiative that tracks global mangrove extents. DE Africa Technical Manager Edward Boamah has worked with SUZA to transition their analysis into the new platform to continue to understand and demonstrate the impacts of mangrove conservation in Zanzibar. They have conducted analysis over areas of Chwaka Bay and Makoba Bay from 2014 to 2020. DE Africa classifies mangroves using the Normalized Difference Vegetation Index (NDVI) and Normalized Difference Water Index (NDWI), and shows the extent of mangrove coverage in green. This analysis can highlight areas that are prone to disasters such as flooding or have experienced overexploitation of mangrove resources as a result of salt production and wood for fires and housing. Over the six-year period, results indicate that areas covered by  mangroves have slightly improved in Chwaka Bay compared to Makoba Bay demonstrating a positive impact of conservation efforts in preserving these important habitats.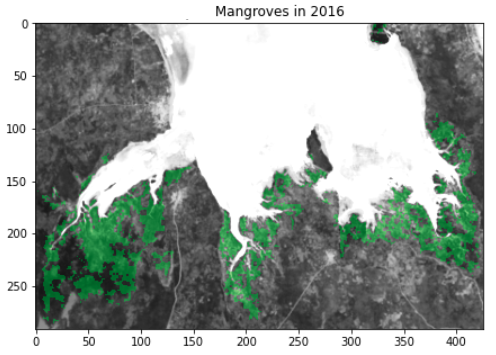 Using these valuable insights, SUZA will work closely with stakeholders to conduct validation in these bay areas and conduct the same analysis in neighbouring Pemba Island to help with the development of an integrated coastal management plan. SUZA is also working with the Tanzania Ministry of Environment to improve coastline biodiversity management in line with the Zanzibar National Development agenda and the SDGs. In collaboration with other partners such as the UN Development Programme and the UN Environment Programme, SUZA will continue to use EO time series data for awareness efforts of mangrove conservation to demonstrate the impacts to communities.
This blog marks World Environment Day, observed every year on 5 June to raise awareness of protecting our planet. The theme for 2020 is Biodiversity: Time for nature. Find out more about World Environment Day led by the United Nations Environment Programme.
Learn about SUZA's ZANSEA project.