About the Global Partnership for Sustainable Development Data | What We Do | Our Team | Our Funding Partners | Frequently Asked Questions | Media Center | Vacancies and Opportunities 

We work with a network of partners to improve data to monitor and achieve the Sustainable Development Goals
We

support changemakers

around the world to access and use better data
Our partner governments in Africa told us they needed more user-friendly satellite imagery for policymaking and monitoring SDG indicators. Working with the Committee on Earth Observation Satellites, NASA, Office of the Deputy President in Kenya, the Group on Earth Observations (GEO), Strathmore University, and Amazon Web Services, we developed the Africa Regional Data Cube, bringing 17 years' worth of processed data to five countries in Africa. An ongoing program of training across government departments means the Africa Regional Data Cube is already being used to improve people's lives, and will soon be scaled up to all countries on the continent through the Digital Earth Africa initiative, with Geoscience Australia and other partners.

The Africa Regional Data Cube can provide real-time data for three SDG indicators already, with more in the works:  6.6.1 water extent; 11.3.1 land use; 15.3.1 land degradation

The Africa Regional Data Cube is being institutionalized across government and providing benefits in different sectors. For example, the Government of Kenya is planning to use the Africa Regional Data Cube for geocoding the 2019 census.

Kenya's Ministry of Agriculture is using the Africa Regional Data Cube to layer with their own data to improve value of data sets.
Detecting illegal mining in Ghana
Illegal mining in Ghana has negative environmental, economic, and security effects, and the government has made it a priority to regulate the sector. We have worked with the Environmental Protection Agency and the Ghana Statistical Service to identify ways to use satellite data to track where illegal mining is happening and clamp down on operators who break the law. Forty-seven companies have been denied permits as a result of illegal activities detected with satellite imagery.
Better financing for data in Ghana
Thanks to relationships and projects brokered through the Global Partnership for Sustainable Development Data, the Ghana Statistical Service has raised over $2 million for projects and programs to improve data across the country.
Ghana press fellowship
More media coverage on the importance of data will show what is possible and encourage others to take action. We worked with the government of Ghana to bring a group of nine international journalists to cover the opportunities and challenges associated with the use of data and technology for sustainable development. Highlights of the coverage are here.
Waste collection in Freetown, Sierra Leone
The mayor of Freetown urgently needs a better data system to help with local waste management. The Global Partnership brought together the city authority with local mappers to design a platform for waste tracking, management, and geocoded data collection. Once it has been fully tested, city authorities and waste managers will use this to solve the urban waste problem around the city.
We're scaling this up to a broader waste recovery initiative, in which stakeholders will be leveraging data-driven solutions to address waste management issues. The solutions will include a City Waste Tracker, Waste Resource Hub, and Flood Alert System
Tracking illegal fishing in Sierra Leone
Illegal fishing blights the lives of coastal communities across West Africa. In Sierra Leone, the Ministry of Fisheries and Marine Resources requested help from The Global Partnership in tracking illegal, unreported, unregulated fishing. We connected the government to some of the recipients of the The Global Partnership for Sustainable Development Data/World Bank Innovation Fund, who have developed a solution to track night time fishing activity, scaling up their impact and making connections across regions.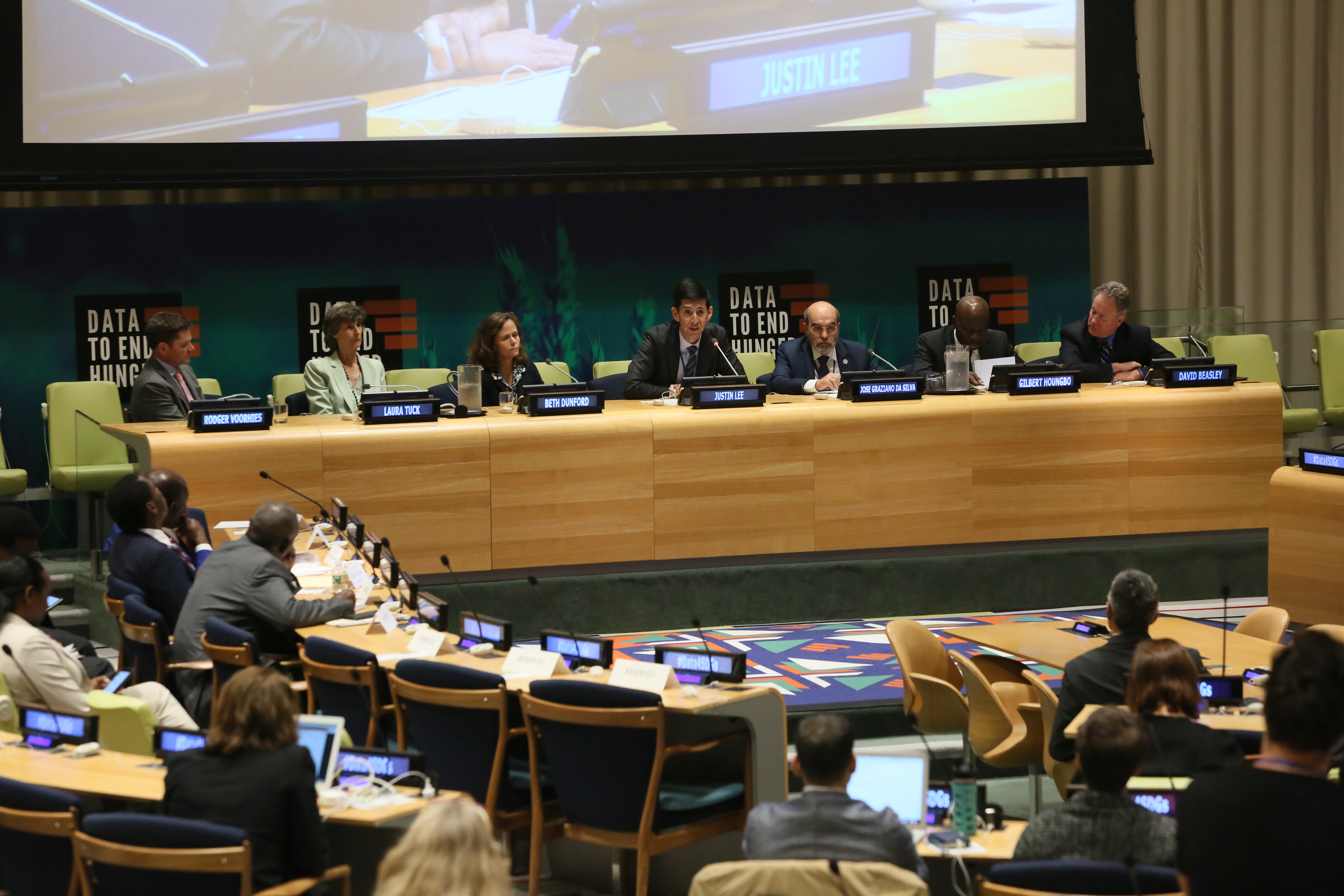 We

create incentives

for new commitments to fund and share data
New funding commitments for agricultural data
We worked with the Gates Foundation to launch a new initiative to raise funding for data for agriculture. Six donors committed to hundreds of thousands of dollars of new money to improve data for decision-making in agriculture, contributing to more food production and a boost to economic activity. 
Data to leave no one behind: the Inclusive Data Charter
More granular data is urgently needed to understand the needs and experiences of the most marginalized in society, and to ensure that resources are being allocated to maximize outcomes for the poorest. Currently, too little data is routinely disaggregated. The Inclusive Data Charter, created by a group of The Global Partnership partners, mobilizes political commitments and meaningful actions to deepen disaggregation.
There are currently 16 signatories from governments, international organizations, and civil society organizations, with action plans that include more resources, training, better use of technology and changes to survey design.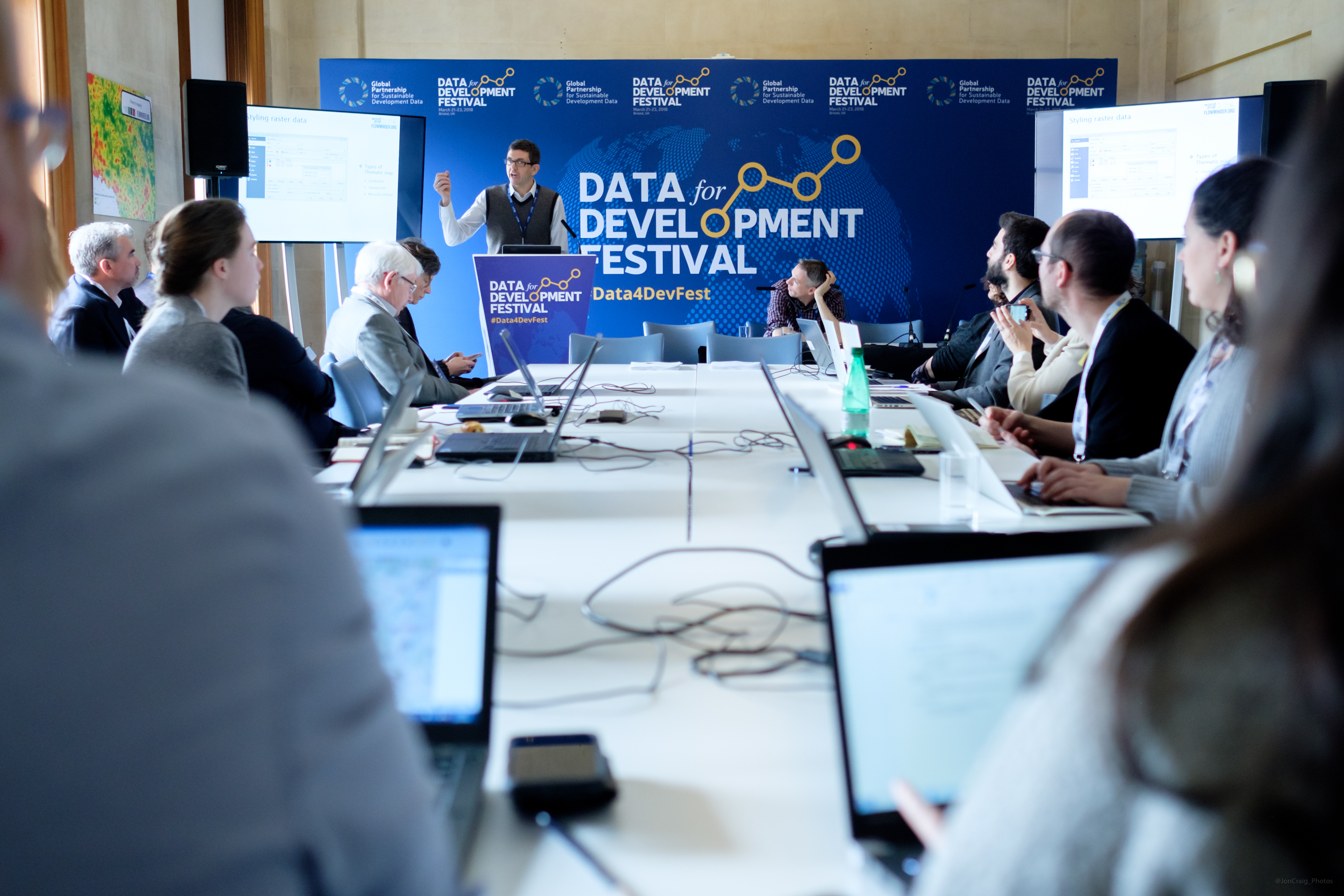 We

share knowledge

, and bring partners together to make change
Data for Development Festival
The Global Partnership for Sustainable Development Data's first Data for Development Festival brought together 400 delegates in Bristol, UK from 21-23 March 2018. The Festival was co-organized by 49 partners, and sponsored by 15 partners.
Some collaborations and outcomes to emerge from the Data for Development Festival:
98% of Data Fest survey respondents said they met a person or organization that they are likely to collaborate with in the future, and 94% said they learned something new that will be useful in their work.

Visualize 2030: In collaboration with the UN Foundation, the World Bank, and the Global Partnership for Sustainable Development Data, using 

data from the World Bank and UN Statistics Division, Google Cloud hosted a data storytelling contest for students at the college and graduate level. Visualize 2030 challenged students to tell a data story about the SDGs and how we can achieve them.

The Inclusive Data Charter was conceptualized and discussions began to prepare for its launch at the High-Level Political Forum in July 2018.

A Collaborative Data Innovation Fund learning session brought together all Data Collaboration Innovation Fund recipients from previous cycles to share lessons learned, successes, challenges, and progress. The learning session helped inform the next round of funding.

Emphasis on data storytelling led to collaboration with Gates Foundation and the Moth to tell stories related to data and agriculture from the Global South, and helped conceptualize the 50X2030 launch that would come later in the year.
Nearly 1,500 people joined the conversation online using #Data4DevFest, helping to reach more than 6 million people across six continents.