As with many of the global challenges we work to tackle every day, the Coronavirus Disease-2019, or COVID-19, requires collective action and a coordinated response. It can't be contained by any one country, organization, or person. And as the coronavirus continues to spread around the world, the Global Partnership for Sustainable Development Data is looking towards the data, and we are calling on our network to come together to do what we do best - support each other with vital resources, produce quality data, analyze and use the data, implement good practices, share experiences, or ask for support if you need it.
By rallying around action based on facts and science, in the spirit of compassion and collaboration, we can flatten the curve.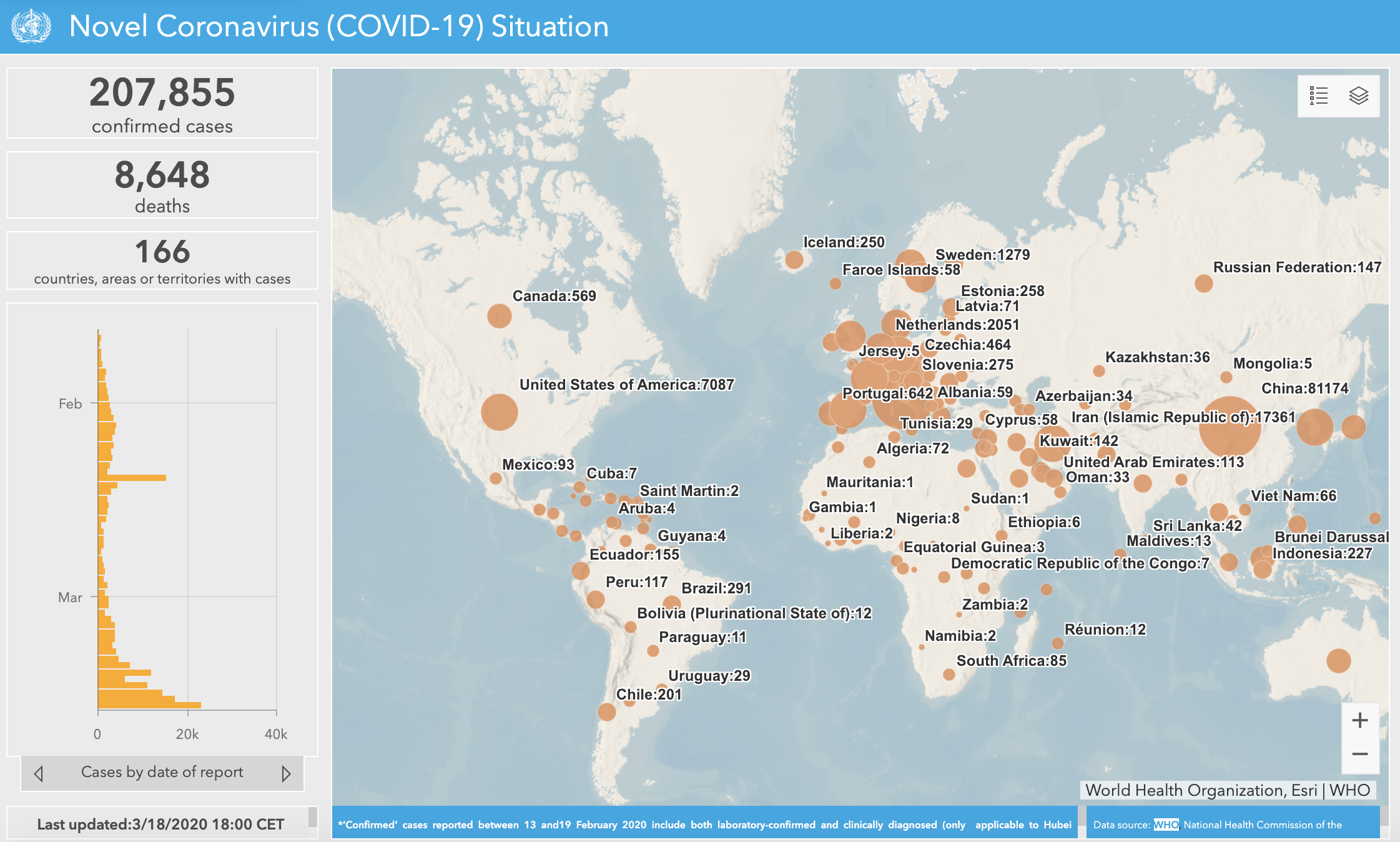 Find a round-up of resources below, including data, regional and country-level dashboards, visualizations and maps, response and calls to action, research and analysis, and tools.
Send us a message with additional links - we'll be updating this list often.
Data
Regional and Country-Level Data
Visualizations and Maps
Response and Calls to Action
Research and Analysis
Tools