Resources
One-pager
What is the Global Partnership for Sustainable Development Data and what do we do?
Brand kit
Download our logo and brand guidelines.
Available spokespeople
See spokespeople from our Secretariat below. For more information, contact Senior Communications Manager Lizzy Hvide: ehvide@data4sdgs.org.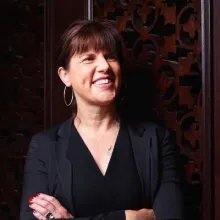 Claire Melamed
Chief Executive Officer
Claire (pronunciation) leads the Global Partnership's Secretariat. She was previously Managing Director of the Overseas Development Institute, and in 2014, she worked in the office of the UN Secretary General, writing the report of the Independent Expert Advisory Group on the Data Revolution, "A World That Counts." She is based in London and is an Affiliated Researcher at the Bennett Institute for Public Policy at the University of Cambridge and serves on a number of Boards and advisory groups for institutions including the UK Office of National Statistics Data Science Campus, Full Fact, and Mo Ibrahim Foundation Governance Index.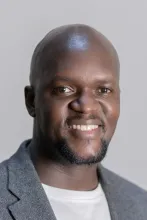 Davis Adieno
Senior Director of Programs
Davis (pronunciation) is based in Nairobi, Kenya, and works across sectors through national data roadmap processes to define strategies that support their priorities for investments and innovations in data. Davis previously worked as the Global Partnership's Regional Director for Africa. Prior to this, Davis worked for CIVICUS World Alliance as Senior Advisor of Data, Accountability, and Sustainable Development, and for Development Initiatives as Senior Manager of Strategic Partnerships, and Data Use.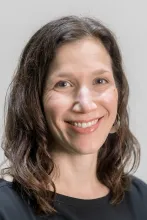 Jenna Slotin
Senior Director of Policy
Prior to her current role, Jenna (pronunciation)  was Director of Sustainable Development Policy at the UN Foundation. She has over 12 years of experience at the UN and working on UN policy issues related to sustainable development and peacebuilding, with a focus on analyzing the political dynamics around the 2030 Agenda, development data, and the UN's peacebuilding architecture. Jenna worked for the UN Development Programme and for Building Markets in Kosovo. She holds a Master of International Affairs from Columbia University and is based in New York City.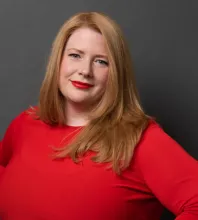 Jennifer Oldfield
Senior Director of External Relations
Jennifer (pronunciation) previously worked for the UN, in UNDP's Human Development Report Office and for the United Nations Global Pulse initiative. In 2014, she helped the UN Secretary-General's Independent Expert Advisory Group on a Data Revolution for Sustainable Development deliver A World That Counts. Jennifer spent 10 years working for the UK Government as a speechwriter, digital engagement specialist, and in the UK Prime Minister's Office as Prime Minister Cameron's website editorial and social media lead. She is based in New York City.