initiative
POPGRID Data Collaborative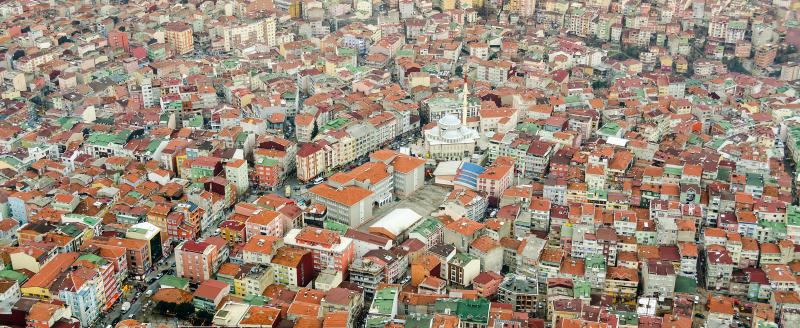 Enhanced Population, Settlement and Infrastructure Data
Spatially accurate and up-to-date population and settlement data are widely used in planning and decision-making in both the public and private sectors. This information can improve the effectiveness and efficiency of policies and resources, monitor progress, and identify those who might otherwise be left behind. The POPGRID Data Collaborative brings together and expands the international community of data providers, users, and donors who are collecting, supporting, and utilizing georeferenced data on population, human settlements, and infrastructure.
Understanding where people live and work, and the type and condition of their housing and other infrastructure, is critical in times of disaster, enabling emergency responders to reach those most in need more quickly with appropriate assistance. Such data can help improve access to public and private services, increase the sustainability of natural resources, and facilitate progress towards meeting the Sustainable Development Goals (SDGs). 
We promote cooperation in producing and harmonizing high-quality data products and services needed by a range of scientific and applied users. We seek to improve data access, timeliness, consistency, and utility; support data use and interpretation; identify and address pressing user needs; reduce duplication and user confusion; and encourage innovation and cross-disciplinary use. We bring expertise and perspectives from diverse natural, social, health, and engineering sciences, and from government, academia, private sector, and non-governmental organizations.
Learn more here, and note that more info is coming soon. Currently participating data producers or those wishing to join this consortium can request more information at ciesin.info@ciesin.columbia.edu.
Contributing Partners
Academia/research
SDSN TReNDS is a research network composed of experts from across the global scientific, development, public, and private sector data communities who contribute to better evidence-based decisions for policy making.
Academia/research
The Center for International Earth Science Information Network (CIESIN) is a center within the Earth Institute at Columbia University. CIESIN works at the intersection of the social, natural, and information sciences, and specializes in online data and information management, spatial data integration and training, and interdisciplinary research related to human interactions in the environment.
Resources on POPGRID Data Collaborative