initiative
Data for Now: Building Africa's Resilience to Covid-19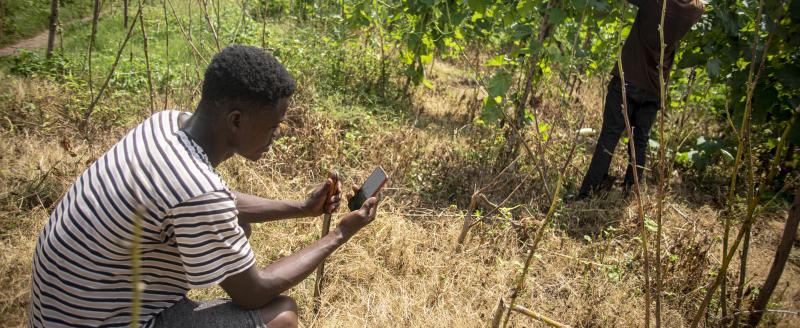 In the midst of one of the greatest challenges of this century, the COVID-19 pandemic, better data is vital to ensuring that all countries continue making progress toward the Sustainable Development Goals.
Across the globe, the last few years have seen robust data ecosystems developed and built to respond to a range of crises. There are multitudes of tested, scalable solutions that can be deployed, and many people and institutions contributing to data-driven decision-making that can expedite the fight against COVID-19.  
In light of these truths, the United Nations Economic Commission for Africa (ECA) and the Global Partnership for Sustainable Development Data have jointly convened the Data for Now: Building Africa's Resilience Africa to Covid-19 initiative, working with an amazing set of partners from within and outside of our global network to strengthen Africa's data ecosystems.
The initiative addresses the short- and long-term impacts of COVID-19 in the context of data through: 
Mapping populations; pinpointing what regions are most dense and at risk for infection
Strengthening data ecosystems; through the provision of skills and capacity development to build resilience 
Bolstering health systems; by determining proper infrastructure and staffing
Supporting economies; by tracking the economic impact of the pandemic.
We are engaged in 35 countries across Africa and have built a roster of 31 data suppliers globally. We are supporting over 40 partnerships between governments, stakeholders in need of timely data and insights, and data and technology providers. Of these, 27 have already delivered tangible results, including, for example, the development of COVID-19 data hubs dashboards at the national level, or the rapid collection of agriculture data to inform decisions that can address exacerbated food security concerns.
Resources
Africa Knowledge Hub for COVID-19
Geoportal COVID-19 Monitoring in Africa
A multi-stakeholder initiative responding to the Covid-19 pandemic and working to strengthen Africa's data ecosystems.
Contributing Partners
Multilateral organization
Established by the Economic and Social Council (ECOSOC) of the United Nations (UN) in 1958 as one of the UN's five regional commissions, the United Nations Economic Commission for Africa's (ECA) mandate is to promote the economic and social development of its member states, foster intra-regional integration, and promote international cooperation for Africa's development.
Resources on Data for Now: Building Africa's Resilience to Covid-19