initiative
Collaborative Data Innovation Fund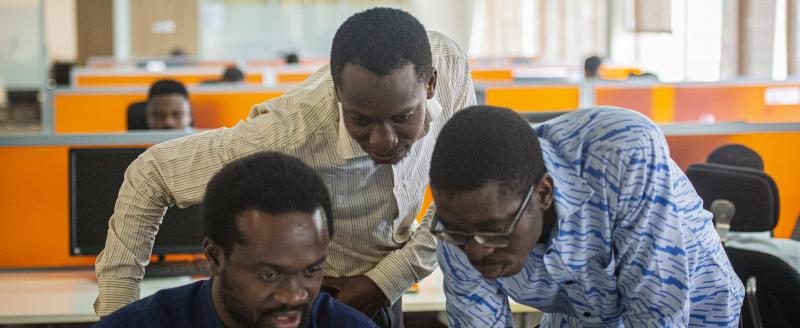 The Collaborative Data Innovations for Sustainable Development Fund, set up by the Global Partnership for Sustainable Development Data in partnership with the World Bank, supports innovative collaborations for data production, dissemination, and use. The fund was open to proposals from a variety of sectors and disciplines with solutions to problems identified by governments or other key actors. The collaborations must take place in or benefit low-income and lower middle-income countries and are directed towards sustainable development generally, and linked to the Sustainable Development Goals (SDGs) in particular.
The Collaborative Data Innovation Fund is supported by the World Bank's Trust Fund for Statistical Capacity Building (TFSCB) with financing from the United Kingdom's Department for International Development (DFID), the Government of Korea, and the Department of Foreign Affairs and Trade of Ireland. DFID is the largest contributor to the TFSCB.
Round 1
The first round of the Collaborative Data Innovation Fund was launched at the High-Level Political Forum in July 2016 and was open to proposals covering any theme related to the SDGs. Using the Global Partnership's large network of partners, the call resulted in the submission of over 400 proposals. A multi-stakeholder panel was assembled to review and evaluate proposals and ten recipients were announced in March of 2017.
Round 1 winners were brought together for a one-day Innovation Fund Learning Session Workshop in March 2018. Read the report from the workshop here.
Round 2
Drawing on lessons learned from the first round, the second round focused on two thematic areas – leaving no one behind and the environment – and required that the group of collaborators on any proposal should include the potential user of the innovation, to ensure the innovation is geared to practical needs and existing demands. After launching at the High-Level Political Forum in July 2017, the call resulted in the submission of over 200 proposals.  Those proposals were reviewed by a multi-stakeholder expert review panel assembled from the World Bank, DFID, and the Global Partnership's Technical Advisory Group and partners. Winners will be announced in 2018.
Round 3
Following the success of the first two rounds of funding, this round called for ideas with an established proof of concept that benefited local decision-making, resulting in approximately 300 proposal submissions. The Data Innovation Fund was looking for collaborative projects that fostered synergies and took advantage of the relative strengths and responsibilities of official and non-official actors in the data ecosystem.
The seven selected data-driven projects tackled issues such as disease outbreak warnings, urban sanitation, urban planning, air pollution, agriculture, and more. The projects were implemented by collaborating organizations that each brought diverse yet complementary sets of tools, skills, and expertise.
Contributing Partners
Government
The Foreign, Commonwealth & Development Office leads the UK's work to end extreme poverty, building a safer, healthier, more prosperous world for all of us which is firmly in the UK's national interest.