initiative
Citizen-Generated Data Task Team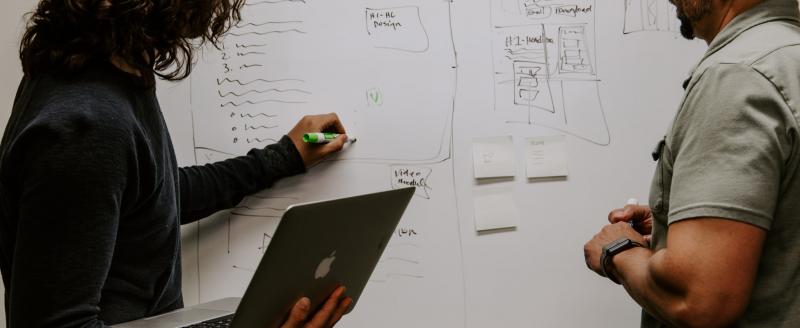 Citizen-generated data (CGD) is a problem-focused type of data that can take many forms. It is often framed around people collaborating to collect data they need to understand and tackle a problem that affects them. CGD can include monitoring the performance of governments, tracking environmental issues, or collecting spatial data.
CGD is key to achieving the SDGs in several ways:
First, relating to SDG targets 16.7, 6.b and 17.17, it can create new spaces for citizens and government to engage and include citizens in public decision-making. It can also help ensure responsive and inclusive decision-making at different levels of government.

Second, it provides alternative data that can complement and enhance official data supporting policies, programs, and projects to achieve the SDGs, and efforts to monitor progress. CGD is often available faster and at lower costs than alternative data sources. It is also typically more disaggregated and has more data points. While it may not always be based on a representative sample, it can be invaluable to identify patterns and guide official policymaking and monitoring systems.

The Task Team on CGD has three focus areas:
To produce recommendations on what types of CGD initiatives are best suited to different purposes, actors, and needs, and what this means for their potential to scale and be combined with other data sources for implementation and monitoring the SDGs

To produce guidance aimed primarily at official stakeholders at all levels of government and international organizations, on how to navigate and engage with different types of CGD initiatives

To provide a forum to share experiences, challenges, and learning related to CGD
As a first step towards these objectives, the task team published Advancing Sustainability Together? and Choosing and Engaging with CGD, a report and an accompanying guide that provide an overview of CGD methods, highlighting the different ways of generating CGD, and how each method relates to implementation, monitoring, and achievement of the SDGs.
The report and guide tackle several questions: What CGD methodologies work well for what purposes? What is the role of citizens in generating data, and what can data 'generation' look like? How are participation and use of citizen data organized?
How to get involved

Contact the task team's co-chairs, Rob Worthington (Kwantu) and Rebecca Firth (Humanitarian OpenStreetMap Team), to get involved. The task team holds monthly calls to share experiences and discuss our work.
Task Team Members
Africa Philanthropic Foundation
Government of Canada: International Development Research Centre (IDRC)
C-Change
CIVICUS
Committee for a Better New Orleans
Commonwealth Foundation
Data2X
GeoCensos
Global Integrity
GroundTruth Initiative
HelpAge International
Humanitarian OpenStreetMap Team (HOT)
International Center for Research on Women (ICRW)
Kwantu
Open Knowledge International
Open Knowledge Nepal
OpenUp
Partnership in Statistics for Development in the 21st Century (PARIS21)
Planet
Pollicy
Project 8
Restless Development
Sustainable Development Solutions Network (SDSN) Youth
Tanzania Development Trust
TECHO
The Gambia YMCAs Computer Training Centre and Digital Studio
Twaweza East Africa
UN Women: The United Nations Entity for Gender Equality and the Empowerment of Women
United Kingdom Department for International Development (DFID)
United Kingdom Office for National Statistics (ONS)
United Nations Development Programme (UNDP)
United Nations Global Pulse
United Nations University Institute on Computing and Society
US Department of State
Ushahidi
Video Volunteers
Wikimedia
Wingu
Resources on Citizen-Generated Data Task Team