The Data for Development Festival, the inaugural gathering of the Global Partnership's 300 members, was held in Bristol, UK on 21-23 March 2018. More than 400 delegates attended the event, with equal sectoral representation from governments, civil society, NGOs, and the private sector. Nearly 1,500 people contributed to the conversation online using #Data4DevFest, helping us reach more than six million people across six continents.
This resource list contains the coverage of the event and its outcomes from media and from our partners. Take a look to learn more about what our network accomplished in Bristol.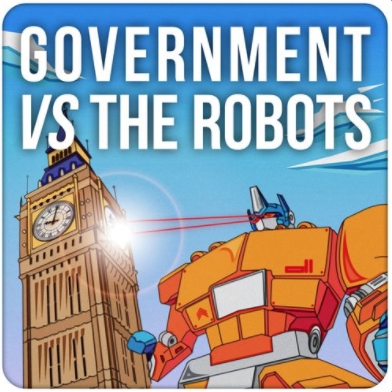 Data for Development Festival on the Government Versus the Robots podcast
18 April 2018
SDSN TRenDS engages with global experts and data community in Bristol, UK
UN SDSN, 3 April 2018
5 Take-Aways from the Data for Development Festival
By Alexis Le Nestour and Oliver Fiala, Save the Children, 26 March 2018
Connecting the Dots at the #Data4Dev Festival: Three Stories and One Big Question
By Rajesh Mirchandani, UN Foundation Blog, 26 March 2018
Data for Development Festival 2018
Joint IDP Profiling Service News
On the Money: Getting Funding for Data Right
By Josh Powell and Susan Stout, Development Gateway, 22 March 2018
Online Launch of 'There's Something in the Air' - a Virtual Reality Air Pollution Visualization
Business Insider, 22 March 2018
ONS international showcase extravaganza!
By Denise Sexton, ONS Blog, 22 March 2018
Opinion: Governments need satellite data to tackle climate-related food insecurity
By Claire Melamed, Devex, 22 March 2018
New Satellite Technology Tool Transforms Ability to Manage Food Security in Five African Countries
Relief Web, 21 March 2018
Kenya Among 5 African Countries to Benefit From Open Data Cube
By Winnie Kamau, Talk Africa, 21 March 2018
Does Privacy Override Ethics in the Wake of Cambridge Analytica?
By Winnie Kamau, Talk Africa, 20 March 2018
Datavized Uses WebVR To Map Information Across All Devices
By Ian Hamilton, Upload VR, 15 March 2018
Global Partnership: Democratizing Data & Location Intelligence for Development
By Tyler Bird, CARTO, 14 March 2018
Data for Development Festival 2018: Where You'll Find Us
By Emily Fung, Development Gateway, 8 March 2018
We're Heading to GPSDD's Data for Development Festival in Bristol, UK
By Karen Norris, SurveyCTO blog, 2 March 2018