New Webinar Series: The Power of Population Data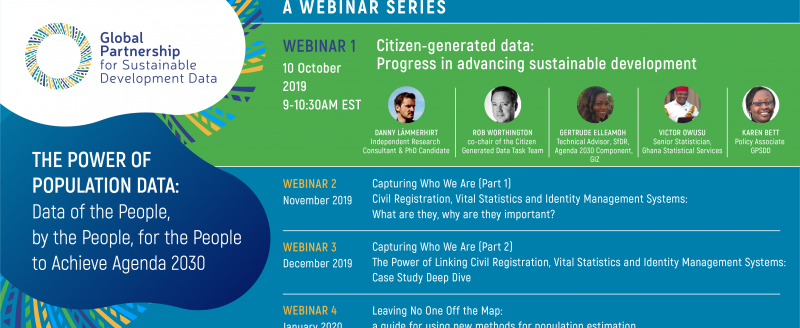 The Global Partnership for Sustainable Development Data is launching a webinar series on population data.
The webinar series, The power of population data: data of the people, by the people, for the people to achieve Agenda 2030, intends to spark interest and share knowledge on the importance of population data.
The first webinar, "Citizen-generated data: Progress in advancing sustainable development" is on Thursday, 10 October at 9AM EST/ 4PM EAT. The webinar will build on our resources published through the Citizen-generated Data Task Team. For more background, read the summary report in English and in Spanish.