Note that registrations for the in-person event closed on September 8.
Join us, along with heads of state, senior ministers and other data leaders for the High Impact Initiative on data.
This moment in New York will bring together world leaders who will demonstrate the power of data in driving progress for people and planet. 
The event is co-hosted by the Global Partnership, UNFPA, UN DESA, UNDP, the World Bank, WHO, CCS-UN, the Governments of Ghana, Kenya and the UK.
Moderators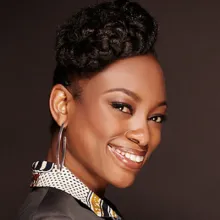 Femi Oke
Moderator and International Journalist