The Data Values campaign is a global movement to challenge power structures in data to ensure that we all share in the benefits from its collection and use. We're a community of people from more than 60 countries working to create a fairer data future. 
Meet the #DataValues Advocates
Learn more about the #DataValues Advocates and their work in local communities around the world to create a fair data future for all.
Angeline Akai Lodi is a disability rights advocate committed to promoting a barrier free society where everyone is treated with dignity. She is from Kenya and a teacher by profession. Angeline has participated widely in national and international conferences on disability inclusion and served persons with disabilities as their representative in Tharaka Nithi County from 2013 to 2017. She is currently a Data Values Advocate engaged to promoting an inclusive, fairer future where no one is left behind.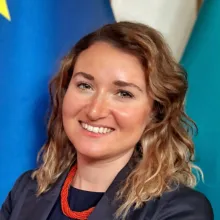 Benedetta Veneruso is the president and founder of the Estonian chapter of the Young European Federalists (JEF). She is currently completing her Master's thesis at the Erasmus Mundus Master of Science in Public Sector Innovation and e-Governance on gender data bias. Benedetta obtained a Bachelor's in Politics & Law at the University of Kent and has previously worked at the European Parliament. She is originally from Italy but currently lives in Estonia.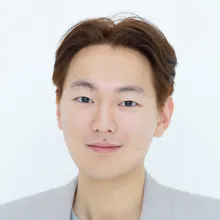 Joon Baek is an advocate for for data privacy, digital surveillance, youth empowerment and has experience working in artificial intelligence. Originally from Korea and now based in New York City, Joon is a software engineer at Google. Before joining Google, Joon served in the Republic of Korea army, working in the demilitarized zone between the South and North Korean borders. He obtained a Bachelor of Arts in Computer Science and Physics at Columbia University. Through the Data Values Advocate program, Joon hopes to share a data future that is fair, equitable and just.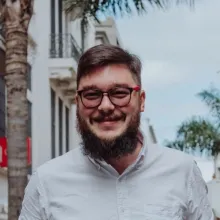 Daniel Carranza is an advocate for open data, open government, and civic tech across Latin America. He is the co-founder of Data Uruguay, a civil society organization developing civic tech based on open data, promoting the knowledge and exercise of individual rights and informed decision-making. He is an experienced project manager and consultant on digital government and open data, with a focus on co-creation methodologies with stakeholders and beneficiaries, information architecture, and user experience. He is a co-founder of ABRELATAM/ConDatos that have been central to the creation and development of the Latin American open data community.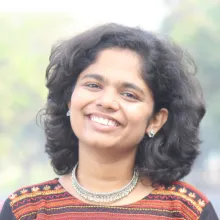 Mayuri Dhumal is a writer and gender activist from India. She works on gender sensitization with communities through Action Research, which led her to be curious about data from margins. She is keen to bring knowledge of language, gender, caste, and ethnicity from the margins to the mainstream. She is a Marathi gender and sexuality educator with a Masters in Literature from Mumbai University.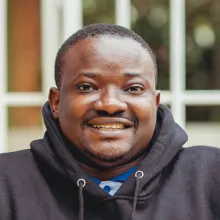 Sylvain Obedi is a disability rights and climate justice activist. He coordinates efforts to achieve a Democratic Republic of Congo (DRC) where people with disabilities live a dignified and independent life with a complete understanding of their human rights. Sylvain is currently working to increase people's understanding of the impacts of data and amplify their voices, calling for a more just data future. He is originally from Walikle and currently lives in Goma, DRC. Sylvain holds a bachelor's degree in Domestic and International Public Law from the University of Peace in DRC.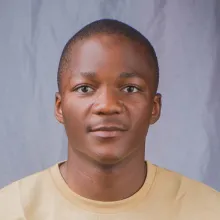 Yazid Mikail is a policy advocate, data scientist, storyteller, and social development professional. He has experience working in policy, community engagement, governance and data. Yazid has an Environmental Education and Community Engagement certificate from Cornel University and a Project Management certificate from the University of Virginia. He is also a fellow at the Oxford School of Climate Change, Civic Changemakers, PRB Youth Multimedia, Solving Public Problem Accelerator Program by The GovLab, the Burnes Center for Social Change, and Click-on Kaduna Data Science.