News
Colombia Welcomes the Global Partnership for Sustainable Development Data to discuss Data Roadmaps for Sustainable Development
Colombia welcomed members of the Global Partnership for Sustainable Development Data this week for a series of workshops and discussions on ways to harness the data revolution for sustainable development.
The country is making significant progress toward a national roadmap for collecting and using data to ensure dignity for all its people by 2030. The Global Partnership is a key facilitator in that process, according to Mauricio Perfetti del Corral, director of the National Administrative Department of Statistics (DANE).
"The work we are doing with the United Nations and Global Partnership to define indicators is very important and useful for us and it gives us a great value to have these kinds of expert discussions," he said. "That is one of the main point we have learned in this process: Be part of this partnership."

President Juan Manuel Santos established an inter-agency commission for the preparation and effective implementation of the post-2015 development agenda in early 2015, months before world leaders formally endorsed the SDGs on the fringes of the United Nations General Assembly in September. The focus has since been on translating the 17 global goals and 169 targets into programmatic strategy at the country level.

DANE, a proud member of the Global Partnership, has taken a lead role in this process. It has pledged to explore ways to incorporate new sources of information, including big data, into the statistical process and improve the quality of data available to monitor progress towards achieving the SDGs.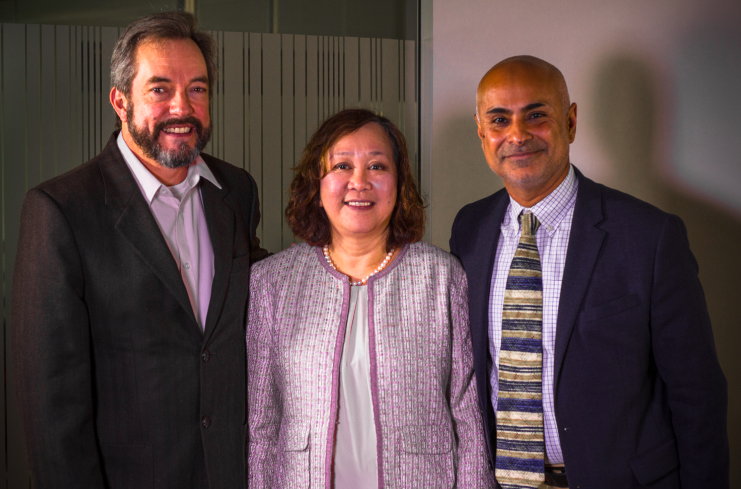 Attending the workshops in Bogota were private sector and civil society leaders as well as representatives from government and statistical institutions from around the world, including Lisa Grace Bersales, the first national statistician of the Philippine Statistics Authority.
The events were organized by the Global Partnership in collaboration with DANE, Cepei as well as the Colombian Chamber of Commerce, National Department of Planning and "Todos por un nuevo país" campaign.